Accommodations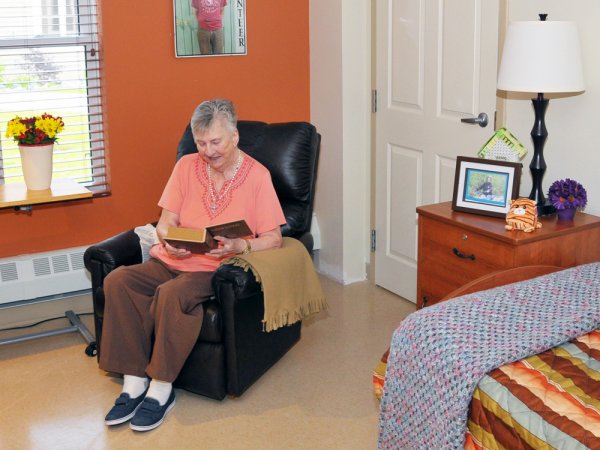 Residents pay a fee for accommodation that is based on the type or style of room in which they choose to reside. The choices include private rooms and then shared rooms such as semi-private, basic or standard accommodation.
Extendicare Timmins has the capacity to offer 180 beds to residents in our community.
Private Accommodation
If you can, you may want to consider a private room, even though it is an added expenditure, especially if you prefer the comfort of your own bathroom and the convenience of having family members visit regularly and stay as long as they want.
Semi-Private or Basic/Standard Accommodation
In our shared rooms, we match people based on gender and we also do our best to connect people who have similar interests and compatible routines.
In considering options for accommodations, please take a tour of our home and see the different types available to you.
Hébergement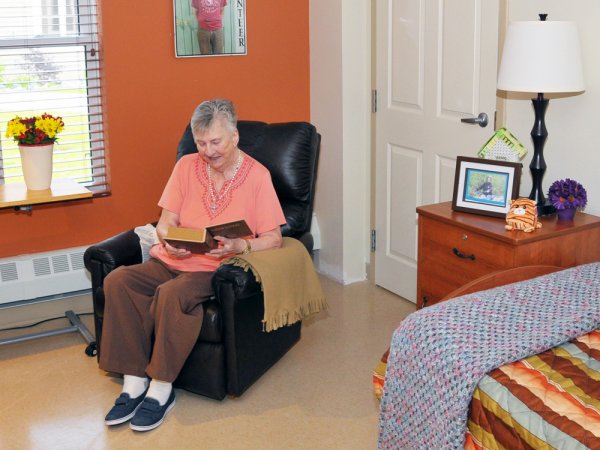 Les résidents paient des frais d'hébergement en fonction du type ou du style de chambre qu'ils choisissent. Ils peuvent choisir entre une chambre individuelle ou une chambre partagée, soit une chambre à deux lits ou une chambre de base.
Extendicare Timmins peut accueillir jusqu'à 180 résidents.
Chambres individuelles
Si vous pouvez vous le permettre, vous auriez peut-être intérêt à choisir une chambre individuelle, surtout si vous préférez avoir votre propre salle de bain. Sachez toutefois que ce type d'hébergement engendre des frais supplémentaires. Dans ce type de chambre, les membres de votre famille pourraient vous rendre visite régulièrement et y passer autant de temps qu'ils le veulent.
Chambres à deux lits ou chambres de base
Dans les chambres partagées, nous jumelons les résidents selon le genre et nous faisons de notre mieux pour choisir des personnes qui ont des intérêts en commun et des habitudes semblables.
Avant de choisir la chambre qui vous convient, faites une visite de notre foyer pour découvrir les différents types d'hébergement.
Climatisation
Les mois où il fait plus chaud, notre foyer offre un accès universel à des espaces climatisés désignés, notamment durant les repas et les activités de groupe ou individuelles. De plus, nous offrons à tous les résidents le choix d'avoir la climatisation dans leur chambre.