Meet our team at Extendicare Timmins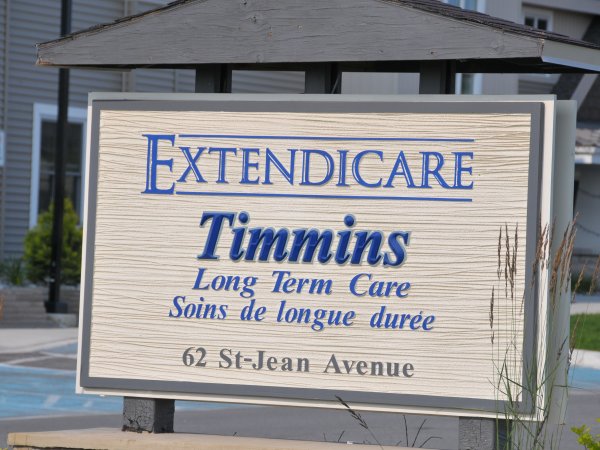 There are many people you will meet who make up our team of qualified, experienced and dedicated health care professionals. We hire the best possible care and service providers – dedicated and caring individuals who promote quality of care and quality of life every day and for every person who lives at our home.
Crystal Millette, Administrator, is responsible for the overall management and operations of our home. This individual can assist in answering any and all questions, especially those related to policies, procedures and the culture of our home.
Trevor Morden, Director of Care (DOC), is responsible for supervising the nursing team and can answer any resident care questions including those related to nursing practice, personal care and care plans and routines.
Dr. Sadam Vaithilingam, Medical Director, is the lead physician responsible for the coordination of clinical services in the home. This individual can assist in answering questions related to medical care, convalescent care, chronic disease management, medications, end of life care and more.
Louiselle Lessard, Infection Prevention and Control (IPAC) Lead, oversees the home's Infection Prevention and Control Program by leading the planning, development, implementation, coordination and evaluation of the home's program,supported by regional Extendicare IPAC specialists and Extendicare's IPAC community of practice which set evidence-based best practices in Infection Control.
Kelly Richards, Quality Improvement Lead: Each home has a Quality Lead(s) who support and focus on quality of care, resident safety and quality improvement initiatives. The Leads partner with quality consultants from Extendicare's head office to drive improvements in quality and innovation based on evidence and best practices in seniors' care and Extendicare's Quality Program.
In addition to these key positions, our home has a qualified management team that oversees all aspects of the home including health care, recreation, dietary and support services.
Here's how:
Your care needs, questions, or concerns can be attended to by our team of dedicated specialists, including:
Registered Nurses
Registered Practical Nurses/Licensed Practical Nurses
Personal Support Workers/Health Care Aides
Recreation Program Leaders
Certified Activity Aides
Physicians
Social Workers
Registered Dieticians
Cooks (including certified Red Seal Chefs)
Dietary Aides
Laundry Aides
Housekeeping Aides
Maintenance Staff
Administrative Staff
We have specialists in wound care, continence care, falls prevention, end of life care, chronic disease management and dementia care.
We work with physiotherapists, occupational therapists, speech-language pathologists, dentists, podiatrists, and beauticians to ensure you have timely access to specialized therapies and services. Additional fees may apply for some of these services.
We also partner with educational institutions, researchers, and community organizations to develop or deliver innovative programs and services that will enhance your experience with us.
L'équipe d'Extendicare Timmins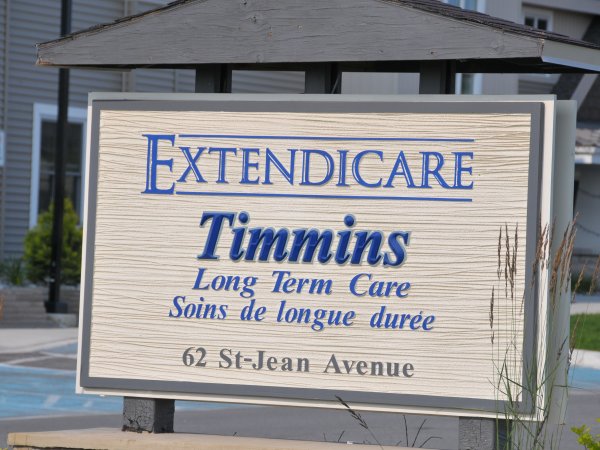 À Extendicare, vous ferez la connaissance de plusieurs membres de notre équipe de professionnels de la santé compétents, chevronnés et dévoués. Sachez que nous engageons les meilleurs fournisseurs de soins et de services possible, soit des personnes attentionnées qui se consacrent, chaque jour, à promouvoir la qualité des soins ainsi que la qualité de vie de chaque personne qui vit dans notre foyer.
Crystal Millette, administratrice, est responsable de la gestion globale et de l'ensemble des activités du foyer. Cette personne peut aider à répondre à toutes les questions, surtout à celles concernant les politiques, les procédures et la culture du foyer.
Trevor Morden, directeur des soins, assure la supervision de l'équipe de soins infirmiers et peut répondre à toutes les questions portant sur les soins aux résidents, notamment celles liées à la pratique des soins infirmiers, aux soins personnels, aux plans de soins et aux routines.
Dr. Sadam Vaithilingam, directeur médical, est le médecin responsable de la coordination des services cliniques au foyer. Cette personne peut aider à répondre aux questions touchant les soins médicaux, les soins de convalescence, la gestion des maladies chroniques, les médicaments et les soins de fin de vie, entre autres.
Louiselle Lessard, responsable de la prévention et du contrôle des infections (PCI), supervise le programme de prévention et de contrôle des infections et en dirige la planification, l'élaboration, la mise en œuvre, la coordination et l'évaluation avec le soutien des spécialistes en PCI dans les foyers Extendicare de la région ainsi que celui de la communauté de pratique d'Extendicare en matière de PCI, qui établissent les pratiques exemplaires fondées sur des données probantes relativement au contrôle des infections.
Kelly Richards, responsable de l'amélioration de la qualité: Chaque foyer est doté d'une personne responsable de l'amélioration de la qualité qui se consacre au soutien de la qualité des soins, de la sécurité des résidents et des initiatives d'amélioration de la qualité. Les responsables collaborent avec des consultants en amélioration de la qualité du bureau principal d'Extendicare pour stimuler les améliorations sur le plan de la qualité et de l'innovation fondées sur des données probantes et des pratiques exemplaires en soins aux aînés ainsi que sur le programme d'amélioration de la qualité d'Extendicare.
En plus de ces postes clés, notre foyer est doté d'une équipe de gestion des plus compétentes qui encadre tous les aspects du foyer, notamment les soins de santé, les loisirs ainsi que les services de diététique et de soutien.
Voici comment :
Les membres de notre équipe de spécialistes dévoués ci-dessous peuvent satisfaire les besoins en matière de santé ainsi que répondre à vos questions et préoccupations.
Infirmières et infirmiers autorisés
Infirmières et infirmiers auxiliaires autorisés
Préposées et préposés aux services de soutien à la personne/aides en soins de santé
Animatrices et animateurs de programmes de loisirs
Aides aux activités ayant suivi la formation nécessaire
Médecins
Travailleurs sociaux et travailleuses sociales
Diététistes professionnelles
Cuisinières et cuisiniers (y compris des cuisiniers possédant le certificat Sceau rouge)
Aides en diététique
Préposées et préposés à la buanderie
Préposées et préposés à l'entretien ménager
Personnel d'entretien
Personnel administratif
Par ailleurs, nous avons des spécialistes en soins des plaies, en soins liés à l'incontinence, en prévention des chutes, en soins de fin de vie, en gestion des maladies chroniques et en soins aux personnes atteintes d'un trouble cognitif.
Nous travaillons avec des physiothérapeutes, des ergothérapeutes, des orthophonistes, des dentistes, des podiatres et des esthéticiennes pour nous assurer que vous recevez en temps opportun les thérapies et les services spécialisés qu'il vous faut. On pourrait exiger des frais supplémentaires pour certains de ces services.
En outre, nous collaborons avec des établissements d'enseignement, des chercheurs et des organismes communautaires à l'élaboration et à la prestation de programmes et de services novateurs qui contribueront à rehausser votre expérience chez nous.